Web Apps
Web apps enable you to capture and interact with your target audience easily. It also streamlines your business to get more done with less time and effort and with better accuracy. Having all of your data in one place also helps you receive real-time updates and saves everyone time and energy. Here are more perks web apps bring about.
Easy 24/7 Accessibility

As long as you have an internet connection, you can access a web app 24/7. And as long as the browser is compatible, web apps can run on any platform regardless of the device or operating system.

Low-maintenance

Web apps don't need a lot of maintenance and management from your side and also require really low technical requirements from the user's end. The updates and patches are also remotely rolled out to every device, making it even more efficient.

Cost-effective

Web apps reduce cost for both the business and the end-user. Web apps generally have shorter development cycles, and you don't need a large team to create them. End users can also readily access them anytime, anywhere as long as there's a working device and internet connection.
Why Choose Footprint.io
Footprint.io has helped clients across numerous industries create efficient, functional, and cost-effective web apps for their business needs. We are more than happy to help you maximize the benefits and productivity web apps have to offer.
Excellent UX and UI Design

Our UI experts understand the importance of appealing interfaces and intuitive navigation. Our responsive, high-performing web apps guarantee smooth web experiences across all devices. Our goal is high user satisfaction and improved conversion rate.

Great Customer Support

Our systematic approach to project management and our strong dedication to solid customer support set us apart. We will be with you from day one onwards, keeping you updated and engaged every step of the way.

Extensive Experience

We can tackle web application projects of any complexity. We have worked with clients from various industries, for various purposes. Our years of experience enable us to make the best happen.
Quality assurance

We do thorough testing to ensure the security, sustainability, and speed of your web app. Our top-notch Quality Management System has enabled us to capture clients trust for years.

Integration

We can help you achieve utmost automation and streamlining, and our integration experts will ensure that deployments will go smoothly without impeding the functionality of your web app.

Optimization and evolution

Our support will be ongoing. We will constantly optimize and improve your web app to integrate updated and relevant functionalities. We will also take care of urgent fixes and propose application updates periodically.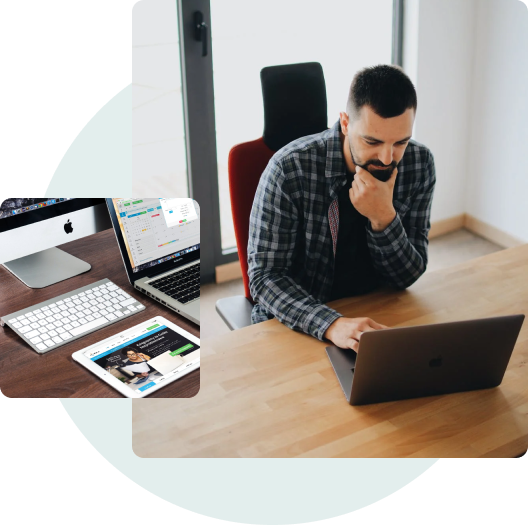 "Michael and his team have brought my vision to life through building on online home for my community. I highly recommend Footprint for web design and development!"

CNY Fertility

Erin McCollough,

Chief Marketing Officer

"Terrific team here, great response time and diligent service. Love the new site - thank you!!"

SOLEIMAN LAW

Matthew Soleimanpour,

Managing Partner

"Great service all around. Professional. Quality work, delivered on time. 100% recommended."

Nicolás Muiño Diseño Gráfico

Nicolás Muiño,

Digital Designer

"Michael was great to work with. Very helpful, quick to respond and professional. Would definitely have him build me another site in the future."

Blue Aspect Properties

Jarrett Vaughan,

Managing Director